Cirebon Tour 3 Days 2 Nights . Friday, 02 March 2018 Tea Touring Cirebon Welcoming the Entourage from Jakarta Women and Gents BEAUTIFUL ( In direction of Fifty Years ) Dari Cikeas Cibubur Nation.
The group arrived on the Cirebon station at 11:00 and we warmly welcome the entourage to at all times be cheerful.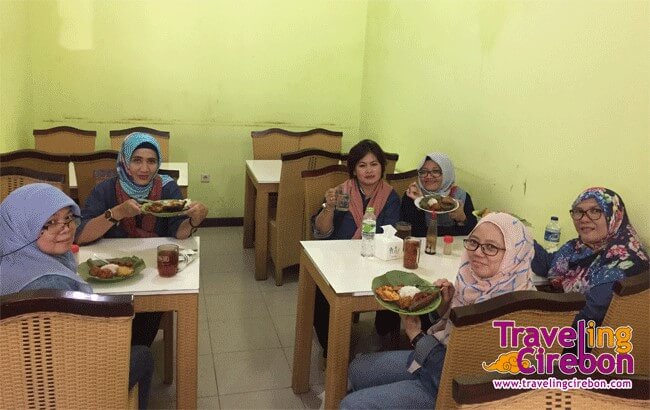 When it is time to eat, we'll ship Ibu Jelita to Nasi Juamblang, Mrs. Nur, who's already well-known amongst vacationers visiting Cirebon.
Although there are those that do not appear wholesome, however preserve the spirit, enthusiasm for Omah Group is JELITA.
Whereas ready for the Jelita Troupe to eat our jamblangteam rice for a second, we prayed Friday.
After consuming the Jablang rice, our group will probably be despatched to test in to the resort to relaxation for some time and put your suitcase and carry-on.
Arriving on the resort the Touring Crew has ready the room key and earlier than getting into the resort room one of many JELITA Group's habits is selfie first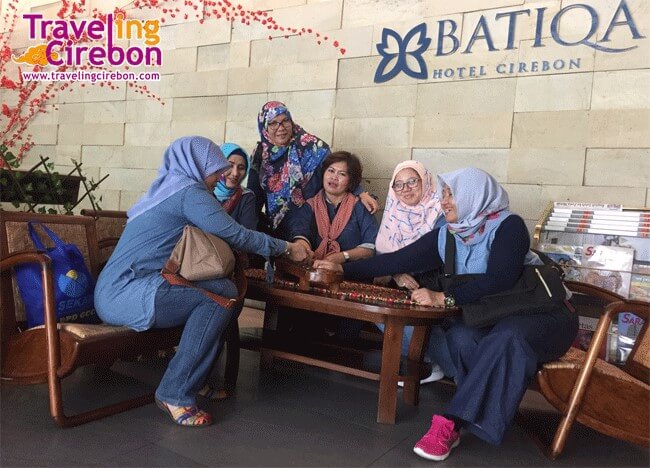 With enjoyable ready within the foyer whereas taking part in Cogklak.
The Touring Crew waited whereas the group entered their respective rooms and altered appearances in order that the pictures would meceng Cong.
After we arrived on the resort, we continued our tour to the Kesepuhan Palace and Selilas defined just a little about Cirebon.
Arriving on the Palace, the JELITA group does not wish to lose to a different group with their selfie fashion
And we ready a neighborhood information by telling many issues concerning the kesepuhan palace and plenty of relics which have been round for a really very long time. Bengen Age the Cerbon folks say.
And the group surrounded the palace till they entered the sacred nicely. And there was additionally one of many entourage who was curious till they needed to know using the nicely.
After Lehah Go to the Kesepuhan palace, the group goes round Cirebon and stops by Cirebon souvenirs for dancing snacks whereas staying.
Did not really feel it at 15:00 The group returned for a second to the resort whereas resting once more till 19:00, at 7 pm we continued attempting to find Has Cirebon Culinary In fact with a good looking group and arrived at Has Cirebon Meals Mie Koclok Has Cirebon, this meals is what On the hunt by Mrs. JELITA's mom is so curious and has by no means eaten it.
Completed consuming Mie koclok and ordered different menus akin to Tofu Gejrot and Sate possibly the group felt full and sleepy
At 21:00 we'll take the group to the resort and relaxation earlier than tomorrow.
03 March 2018 at 08:00 the Travelingcirebon crew stayed on the resort and waited for the group to have breakfast and prepare Cap Cus aka go touring
Our first route on day 2 is Sunyaragi Cave, which is claimed to have architectural magnificence. The form is totally different from the others and has its personal uniqueness.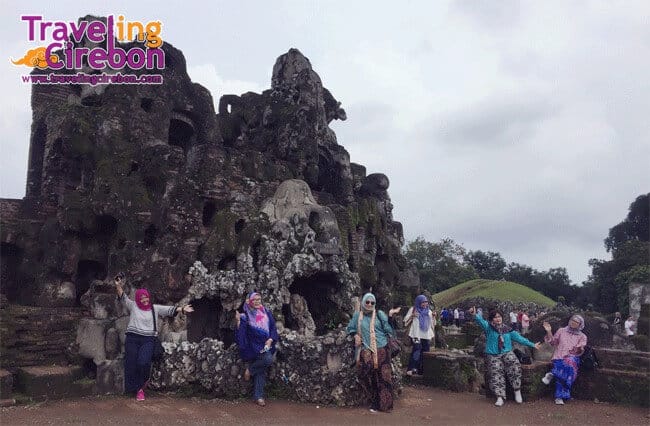 We acquired a variety of pictures as a result of Mrs. Jelita's group could be very obsessed with selfies, so that each spoon and place has a photograph second.
Gana You aren't curious to strive the varied architectural types in a single very elegant location.
After being glad, the group in Sunyaragi Cave, we continued in direction of Kuningan by touring 1 hour.
On the time in the midst of the journey we stopped for a second to purchase milk tofu to eat Sizzling "on the way in which as a result of the construction of the tofu could be very comfortable.
1 hour handed. Lastly we arrived Brass Cibulan vacationer points of interest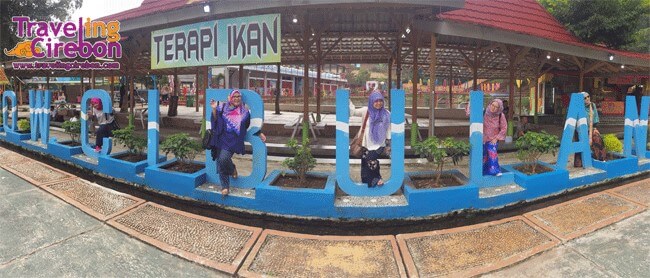 After arriving there's additionally a fairly good place for taking pictures and having enjoyable in entrance of the digital camera
Just like the JELITA group that at all times releases varied Posye strikes, Hehehheehe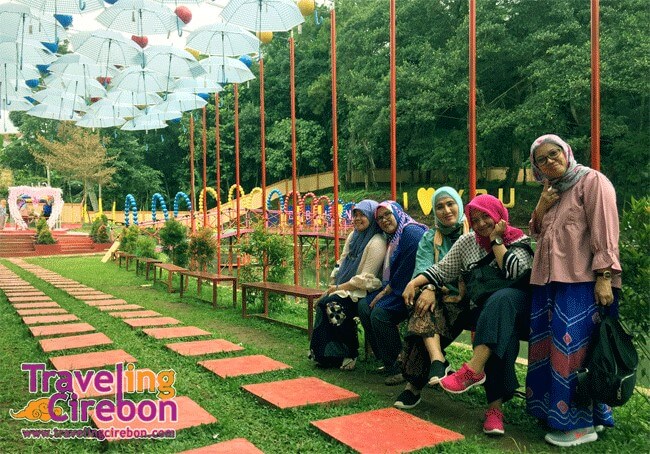 And there are nonetheless many attention-grabbing locations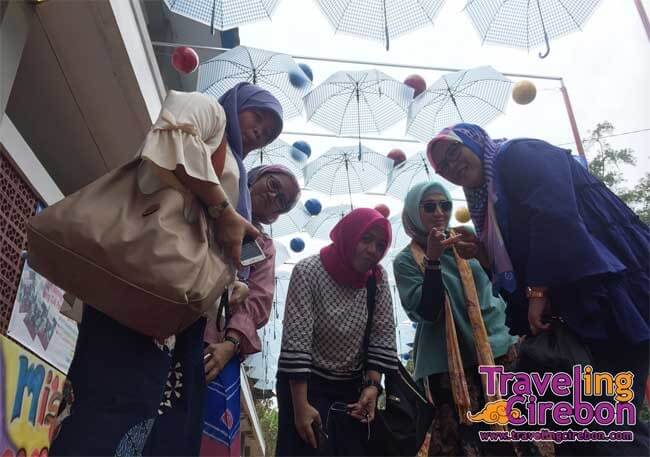 So, it is proven by Ibu Jelita from Cibubur Nation, proper?
After Filled with Images Reside Images There may be one group that will get a passionate kiss from the Cibulan God Fish.
God kisses the fish of the god kissing right away with thumbs up 2, particularly when kissing the correct and left, you'll be able to kiss thumbs up 4, Heheheheh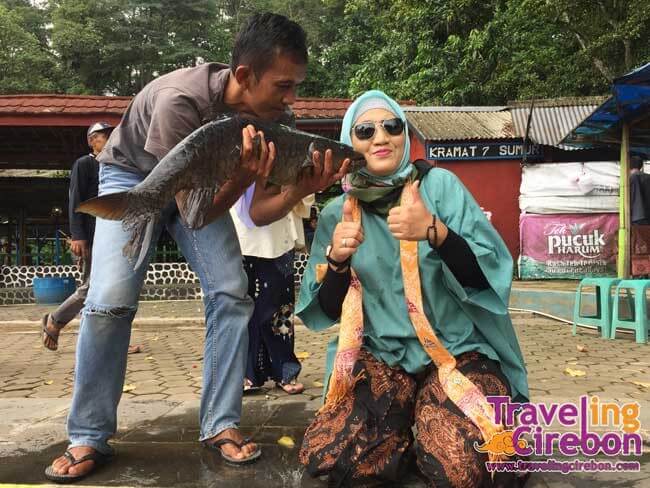 After we completed, we have been glad. On our Cibulan tour, we continued to RM Santana restaurant which is positioned in Cisantana village, Cibubur, Kuningan Regency.
Eat Eat DiRM Santana Resto with Rica Rica Gurame Menu accompanied by Mendoan and Ijo chili and different menus which have been ordered by the lunch group.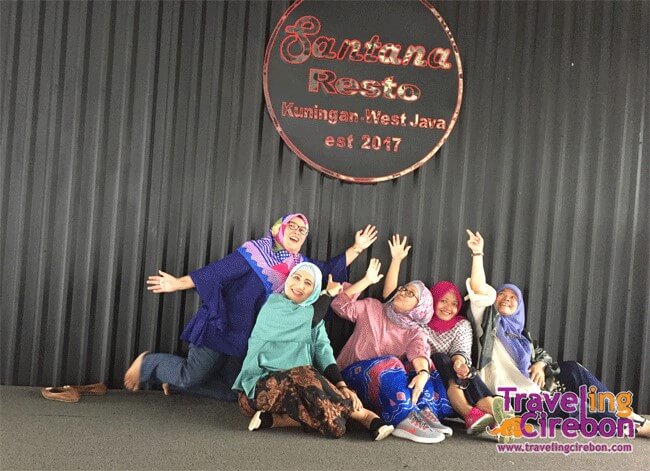 Undoubtedly do not miss it by taking the cheerful moments of Mrs. JELITA DONG
Our choice in Kuningan was greeted by a reasonably thick and cloudy fog, we continued our journey again to Cirebon and rested for some time on the resort whereas ready for dinner.
At 19:30 the group was picked up by our crew and continued the journey once more for dinner at RM Kelapamanis with a view of the town of Cirebon and its environment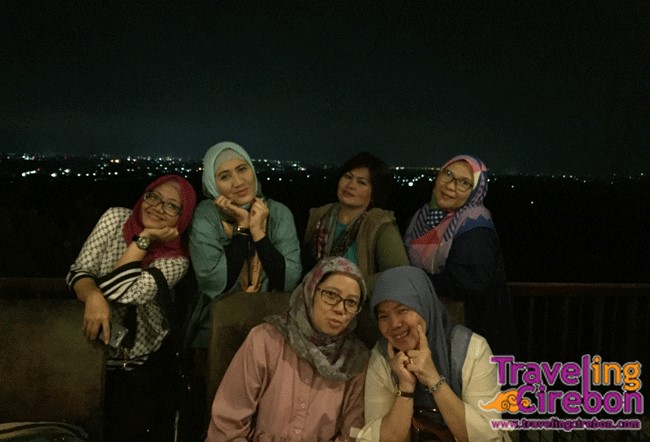 After dinner, we took the group again to the resort and relaxation, see you H3
I did not notice it was on the third day on March 4, 2018 our crew reminded us to take a look at the resort, however earlier than trying out, the Jelita group made a second within the resort room,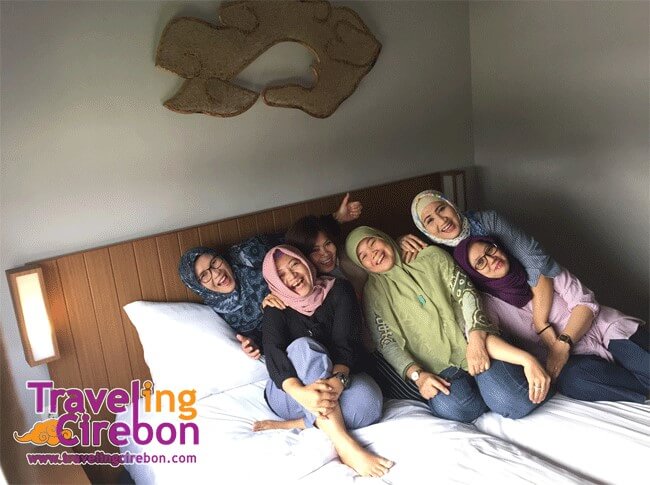 Cheerful It is aware of no place and Happiness is our satisfaction to see it
And after that, we acquired able to go round attempting to find uncommon and scrumptious souvenirs.
Labilla Cake sponge cake That is the one which was hunted by our group and a few are attempting to find shrimp paste which could be very hasty and tastes very totally different from different shrimp paste as a result of I am curious and do not know
As a result of it was introduced by her husband when there was an occasion on the Cirebion Police Station.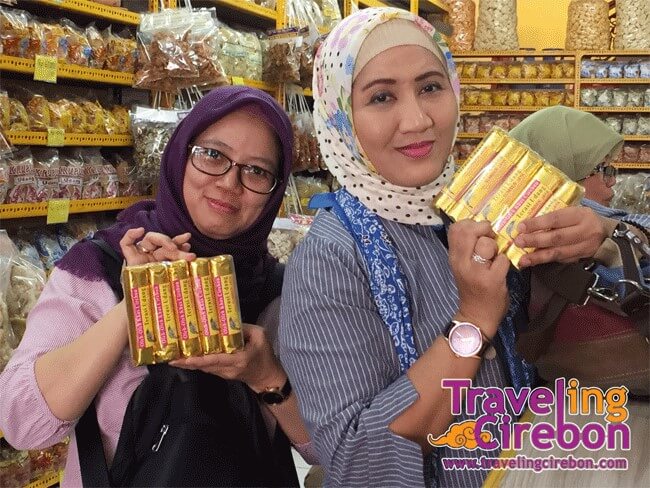 And 1 extra place, guys, Bolu and there are a selection of distinctive meals which might be not often discovered by different folks, what do you wish to know
Let's Kepo at Travelingcirebon
It was at this store that we lastly delivered and have been able to go Peripare to the Kejaksan station to ship the Jelita group.
See you once more Mothers BEAUTIFUL ( In direction of Fifty Years ) Dari Cikeas Cibubur Nation.
Good day for 3D2N.
Thanks for trusting Travelingcirebon as Your Touring Selection and we're very grateful and it's an honor to have the ability to give what shoppers need.
From : Travelingcirebon | Cirebon Kuningan Tour 3 Days 2 Nights CP. 081226677805
(Visited 266 occasions, 1 visits in the present day)